Infratech 39" 4000 Watt 240 Volt Dual Quartz Electric Outdoor Heater
Special Price $715.00 Regular Price $794.00
Infratech 39" 4000 Watt 240 Volt Dual Quartz Heater
Product Highlights:
This product is custom made and is non-refundable and cannot be canceled. Any changes must be made within 24 hours.
Maximum Efficiency
Heats indoors and outdoors
Provides spot heat to exposed areas
Simple low cost installation
No moving parts - low maintenance
Wide range of accessories available including control panels that are compatible with Crestron Leutron Control 4 and many more home management systems
Safety Systems: 100% safety shut-off
Can be wired to allow the unit to operate at either 50% or 100% heat output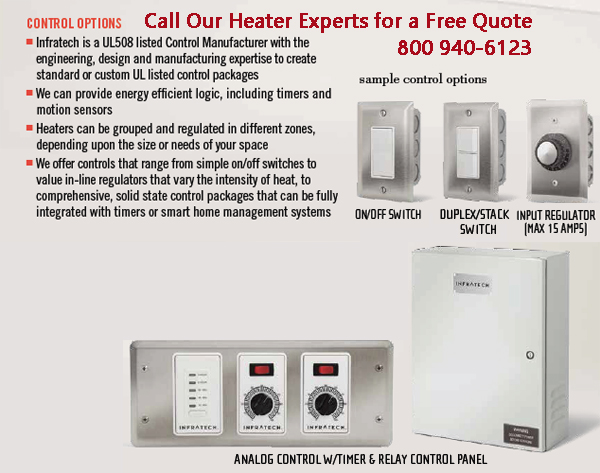 Product Description:
Protect the environment while heating your outdoor area! This Infratech heater converts 90% of input energy directly into radiant head while traditional gas burners often convert less than 50%! It also runs silently and doesn't emit any greenhouse gases meaning no ventilation required. Create a relaxing outdoor environment quickly and efficiently with up to 13648 BTU's of heat.